All Aston Health and Fitness coaches that visit residential & care are employed through the importance and priority of being a caring, empathic and energetic person.
Sessions are carefully considered depending on the ability of the residents we are visiting.
Sessions will consist of various arm chair exercises that work every muscle in the body to music.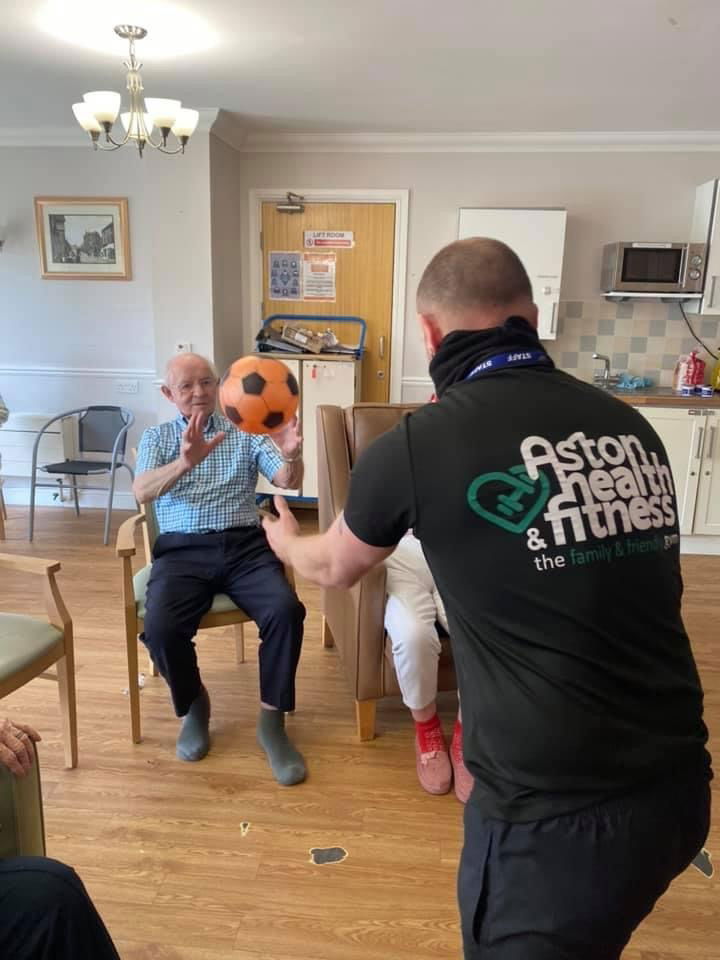 Sessions always begin with a warm up and end with a cool down.
The main part of the session will vary each visit, this could be strengthening exercises, general fun games or even boxing fitness (which is always a favourite amongst many residents).
No matter the age or ability of anybody, we can work to improve a persons mobility, stability, mental alertness and happiness - improving their general quality of life.
Sessions can be run for 30 minutes or 60 minutes depending on the schedule of the care/residential home we visit.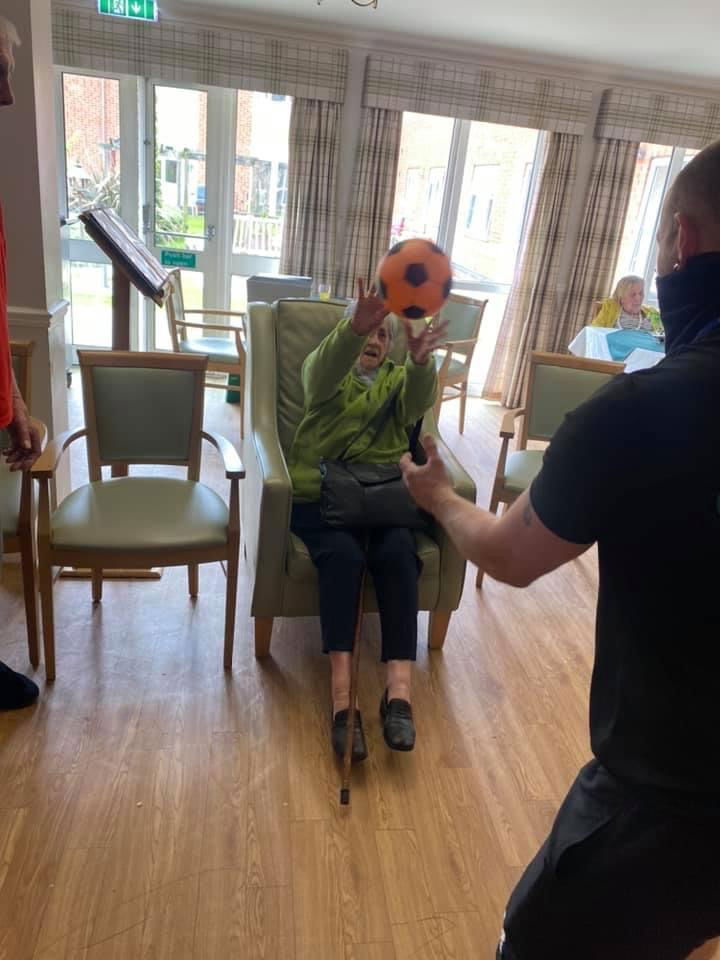 The cost is;
£30 for 1/2 hour or £45 per hour
- All coaches are Qualified, First Aid Trained, DBS Checked and Insured.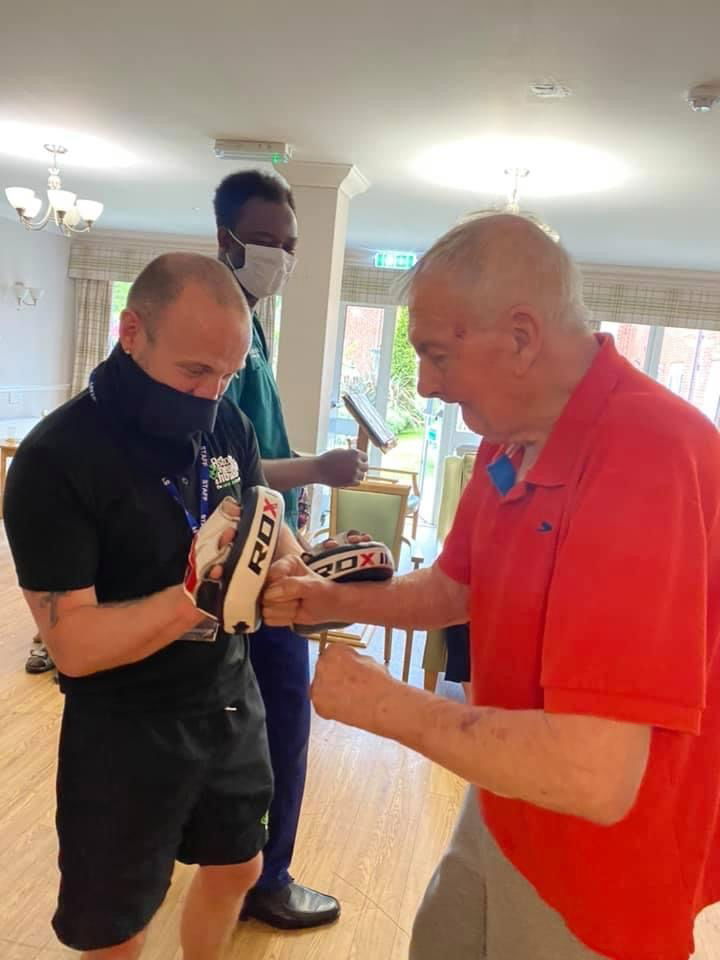 This is a non-contract service.
Payments for the service must be paid within a 4 week period.