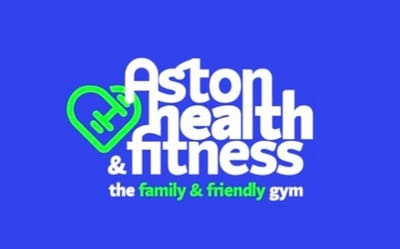 Aston Health & Fitness Ltd
are a family run organisation and proud sponsors of
Sporting Biddulph Football Club.
We are based in Stoke on Trent and pride our organisation on putting health first and promoting long term fitness that you can maintain to enjoy an active lifestyle all year round. We promote a message of consistency, persistency and simply listen to your body when participating in exercise.
When starting on a health and fitness journey, the aim should be to feel much better than when you first began, so we like to explain why its important to not push your body too much especially when you start your fitness journey. This is to avoid injury to yourselves and so you can enjoy fitness and to follow a sustainable and enjoyable fitness regime which will enhance your lifestyle long-term. Therefore, Aston Health & Fitness Ltd would like to make all members and clients aware that their long-term health is our main priority.
Aston Health & Fitness Ltd have a great reputation of putting health at the top of the priority list, we encourage a gradual and steady increase in your physical activity levels to allow your body to keep up with the pace of exercise by explaining why rest days are just as important as active days, therefore the body is able to adapt to new stresses placed upon the body and repair itself.
We offer many services that you can benefit from! Gym
- We have a community gym in Fegg Hayes - Stoke on Trent with staff ALWAYS on hand to help and offer support. The Gym has plenty of cardio equipment, free weights and assisted weight machines too. The Gym also has Disabled access that the community can also benefit from.
Care / Residential Home Exercise Sessions
- We currently cover the whole of Stoke on Trent where members of Staff visit care and residential homes and do group exercise sessions or 1-2-1 sessions with the residents to increase their activity levels. Arm Chair exercises to music whilst we creating a fun and laughter in a happy environment for each and every resident.
Home Personal Training
- Perfect service for anyone looking to get fitter but doesn't have the confidence to step in a gym right now. Joining a gym can be very daunting for a lot of people and this service works well for anybody that would prefer a coach to visit them at their home as they start their personal health and fitness journey.
Weight Management Consultations
- Weight Management Consultations can take place in the comfort of your home with weekly visits or in a private consultation room.
Gym Based Personal Training
- When you are ready to make the biggest change to your health and fitness yet, ready to change your current habits that aren't doing you any favours, contact us for personal training. Personal training with Aston Health and fitness isn't just an hour in the gym but full support all week every week. Your personal package will consist of 1 hour workout under the supervision of your personal trainer each week, 24/7 support, a personalised nutrition plan and a programme to follow when you train alone on days you aren't booked in with your trainer.
Nutrition Plans
- Nutrition Plans are available to purchase and are based on your goals and food preference. The plan is written up after the initial consultation.
Personalised Workout Programmes
- These
personalised workout programmes are great for anybody working towards a specific goal. Planning is key if you want to effectively reach your desired goal.
Massage and Cupping Therapy - Relax with our effective and rejuvenating massage treatments. Ranging from 30-60 minutes.


- All services provided by
Aston Health and Fitness Ltd
are on a
NON CONTRACT
basis.
Simply pay as you go.
- All Coaches are Qualified, First Aid trained, Insured and DBS Checked.
We place a huge amount of our work into promoting fitness in disabled people, the elderly, children and those with low confidence and some mental health issues.
The benefits of exercise and healthy diet are endless and studies have proved over and over again there are great benefits to a person's physical and mental well-being, no matter their age or ability.