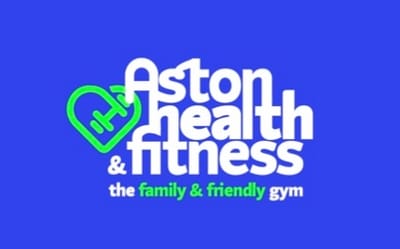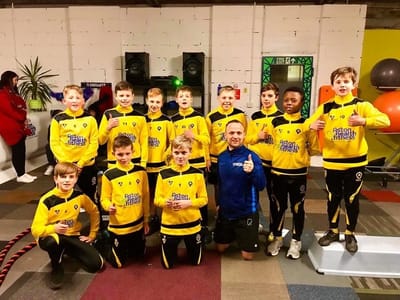 Aston Health & Fitness
are a family run organisation and proud sponsors of
Sporting Biddulph Football Club.
We are based in Stoke on Trent and pride our organisation on putting health first and promoting long term fitness that you can maintain to enjoy an active lifestyle all year round. We promote a message of consistency, persistency and simply listen to your body when participating in exercise.
When starting on a health and fitness journey, the aim should be to feel much better than when you first began, so we like to explain why its important to not push your body too much especially when you start your fitness journey. This is to avoid injury to yourselves and so you can enjoy fitness and to follow a sustainable and enjoyable fitness regime which will enhance your lifestyle long-term. Therefore, Aston Health & Fitness Ltd would like to make all members and clients aware that their long-term health is our main priority.
Aston Health & Fitness have a great reputation of putting health at the top of the priority list, we encourage a gradual and steady increase in your physical activity levels to allow your body to keep up with the pace of exercise by explaining why rest days are just as important as active days, therefore the body is able to adapt to new stresses placed upon the body and repair itself.
Opening Times Monday
7am - 7pm
Tuesday
7am - 9pm
Wednesday
7am - 7pm
Thursday
7am - 9pm
Friday
7am - 7pm
Saturday
8am - 12pm
Sunday
CLOSED
PricesAdults (16+):
£3 a day / £7 a week / £20 per month
Children:
£3 a day / £7 a week / £12 per month
Family Monthly Deal 1 (1 Adult and 2 Children): £35
Family Monthly Deal 2 (2 Adults and 1 Child): £42
Family Monthly Deal 3 (2 Adults and up to 3 children): £50
- All services provided by
Aston Health and Fitness Ltd
are on a
NON CONTRACT
basis - Simply pay as you go.
All Coaches are Fully Qualified in many aspects of fitness, health and well-being, First Aid trained, Insured and DBS Checked.
We place a huge amount of our work into promoting fitness in disabled people, the elderly, children and those with low confidence and mental health issues.
The benefits of exercise and healthy diet are endless and studies have proved over and over again there are great benefits to a person's physical and mental well-being, no matter their age or ability.